By: Jasmine Yates
In a world where mompreneurs have mastered the art of orchestrating chaos into choreography, there's one supermom who's taken the show to a whole new level. Amidst the whirlwind of a million tasks, she's not only nailing the mom-life-business balancing act, but she's also crafting new habits with the finesse of a magician pulling rabbits out of hats. Picture this: a mom who can organize a playdate, run a business, and still have time to teach her cat to fetch. Buckle up, because we're about to dive into the extraordinary tale of a mom on a mission to conquer organization, with a side of humor and a sprinkle of magic.
Meet Sable "Euneque" Jones who is the founder of A Euneque Collection: Handmade Polymer Clay Jewelry with a Passionate Touch. Born and raised in Fayetteville, North Carolina, Sable found herself embarking on a new journey which was first a hobby that was turned into a successful business. As a military wife, mother and a full-time worker at the VA Medical Center, Sable quickly had to learn balance and organization.
From browsing jewelry in thrift stores, to being in her craft room creating her own unique pieces, she developed a hobby that began to become a real passion. She's always loved making jewelry, earrings especially, so it wasn't a surprise when her family and friends suggested that she should build from her hobby and share with the world her beautiful pieces.
With little persuasion, she decided that she should turn her hobby into a business which was when A Euneque Collection was born. Her passion continues to drive her as she places love and uniqueness in every piece that she creates. From the color, to the shape she embraces what has become a big accomplishment in her life. Mom entrepreneurs around the world can not only learn from her story but can be encouraged by stepping out on their own ventures and letting the rest just happen.
Sable Jones shares the journey of her business with Way To Parent Lifestyle Magazine as we dig deep into the obstacles, lessons and creating the balance between mother and business woman.
WTP: How did you come up with the name Euneque for your business?
Sable: Euneque is actually my middle name, my whole name is Sable Euneque Jones. Its funny because I've always been obsessed with unique jewelry. I would go to thrift stores just to look at the jewelry. After so many trips, one day I sat down and told myself that I am going to make jewelry one day and it is going to be called the Euneque Collection. After I had that revelation, I've just been obsessed with making jewelry since then.
WTP: What is the inspiration in making your pieces?
Sable: I would say, colors. I love colors. I love to wear dark colors but I also love things that pop. So when I think about what would make my earrings unique I think about the color but also that your earrings and your lipstick should always stand out. I'm one of those people that even if you have on a t-shirt, jeans or wearing all black your earrings should always stand out. I think it just brings out the confidence in a woman. I don't think you should ever think, "oh these are so dramatic", I believe that it is good to be dramatic, Earrings really help to bring out you and your inner beauty.
WTP: As a successful mompreneur, how do you manage the juggling act between running your business and fulfilling your role as a parent? What strategies do you use to maintain work-life balance?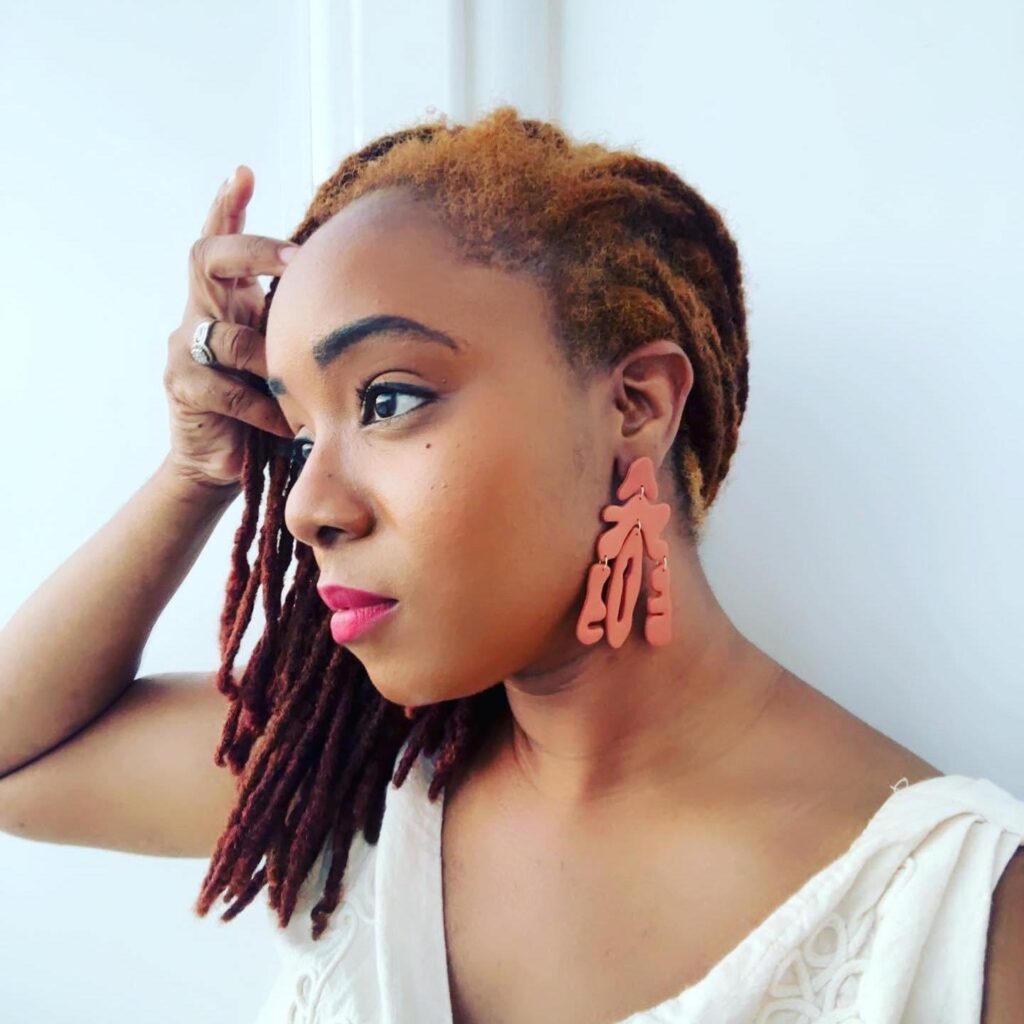 Sable: So my husband is in the military. As of now, he's on active duty so he's usually at work. But to break down the day to day, I still have a full-time job so I work a normal hours, 8-5. When I come home, we usually cook dinner the day before so after I pick the kids up from daycare I'm able to just warm the dinner up. Then I give them a bath so between the hours of 8-11PM is considered mommy time. Normally, it consists of turning on good movie that I find on Tubi, other times it's giving me time to focus on myself and what I might want to do for my next piece.
WTP: Many aspiring mompreneurs struggle with finding the right business idea that aligns with their passions and fits into their family life. How did you discover your business niche, and what advice would you give to other moms looking to start their own ventures?
Sable: There will definitely be times where you will go through hardships, or maybe even someone or maybe even someone telling you that you don't have the time for it. Which is something that I have dealt with before in my own personal relationships. But I believe that as long as you have faith in your product then it will work out. I think that is the big thing. Some people might even tell you that it is just a craft but it's not just a craft. Whatever you decide to do, if you have faith in your product and you know it will be something that sells, you just have to step up and do it. This is such an amazing question because it is something that I am\going through right now. So the advice I would give is having faith in your product and making time for it, even if that is one day a week. Stand on it, know what you want to do and complete it.
WTP: What was the process in figuring out that creating jewelry was your passion?
Sable: I used to go to the thrift store with my husband , it was something that he would take me on Sundays. It's what we turned into our date nights.Then I started messing around with different beads and creating the jewelry that way but when my friend introduced me to clay, it was a game changer. Now, I can fully say how obsessed I am with it.Everything I use to create the jewelry is made from polymer clay. The earrings are also hypoallergenic, which I create because I want to make sure that everyone is able to wear the earrings for a long time, that they don't feel heavy, to make sure that they STAND OUT.
WTP: Starting a business can be challenging, especially while taking care of a family. What were the biggest obstacles you faced during your entrepreneurial journey, and how did you overcome them?
Sable: You know, I'm not even going to lie. I'm actually going through an obstacle now. Being a military wife, after 8 years we're finally getting PCS and headed to Washington, DC. So now I'm just kind of worried about meeting new clients in a different area. Washington is pretty big, so they already have amazing clay makers already. The scariest part for me right now is meeting new clients and having to start over. This has been an amazing year for me, I actually had a clay and wine event recently so losing those little things, well really those big things for me, is a little difficult. This is the first time that I've ever felt a big lump in my chest because we are moving in January, so the time is near. I'm finally getting a lot more exposure and now we're moving but I think I'll be okay.
WTP: Making such a drastic change in your life, how is the support system with you being a mompreneur? Is your husband supportive of your venture?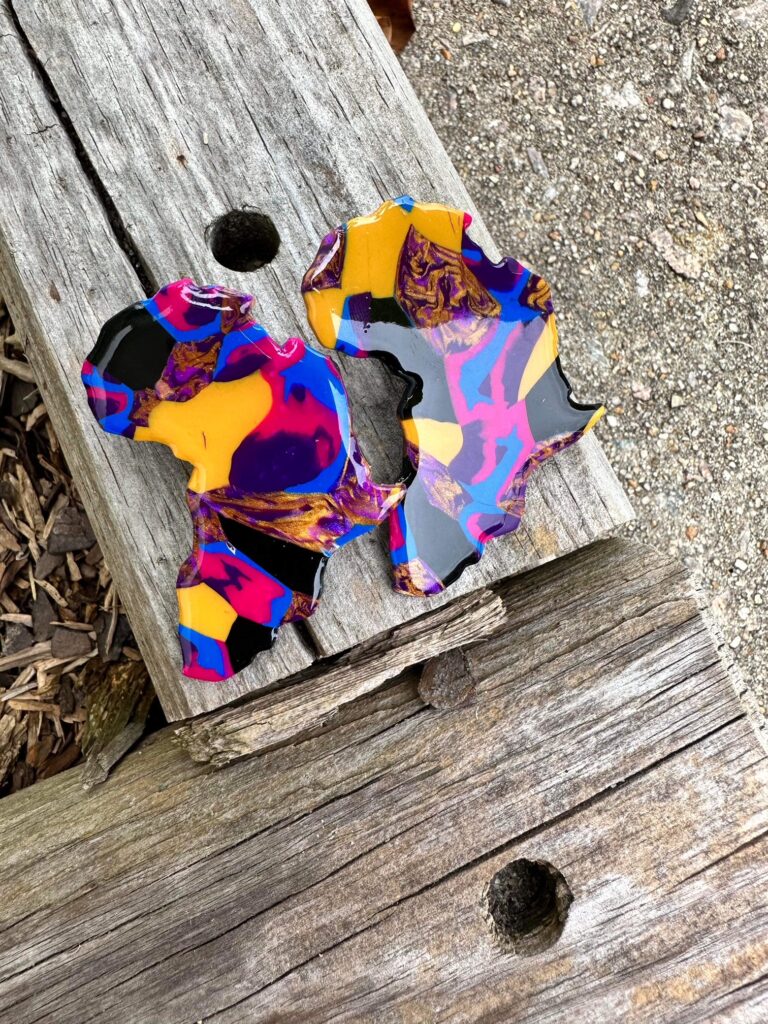 Sable: Yes, my husband is extremely supportive but you know he's a man so he doesn't always get it. My friends are supportive as well but it is my mother who is my biggest supporter. I do have classmates that support me as well. Here in NC, I do a lot of festivals and my classmates and friends also bring people out with them who then become supportive of my business. It's truly amazing to be a part of and see the many people who believe in me. Even on Facebook they are extremely supportive as well. I feel like I have been stepping out of my shell a lot more so I am bringing in more clients and customers which is why I say it's been a really good year.
WTP: Is there a particular mindset that you believe that you have to have in order to be able to balance it all?
Sable: I believe you just have to want it. I try to get more organized especially after having kids which was one of my biggest issues. When you have kids, things can become a little stressful especially when you want to start your own business. I remember I would be up so late at night and my husband would just let me know he understood but that I shouldn't be up all night. So the big thing is to just want it and to get organized. I feel like that was the biggest lesson I learned this year. You get into the zone and you want to do those things without any interruptions. So enjoy that time, because if you love it you're going to want to be there all day. Also, be goal driven, organized, persistent and don't give up because it will happen for you.
WAYTOPARENT would like to thank Sable Jones for taking the time to interview with us and we wish her the best on her journey, you can support and follow her story by following her on these platforms:
You can find A Euneque Collection on Etsy, Facebook, Instagram and TikTok.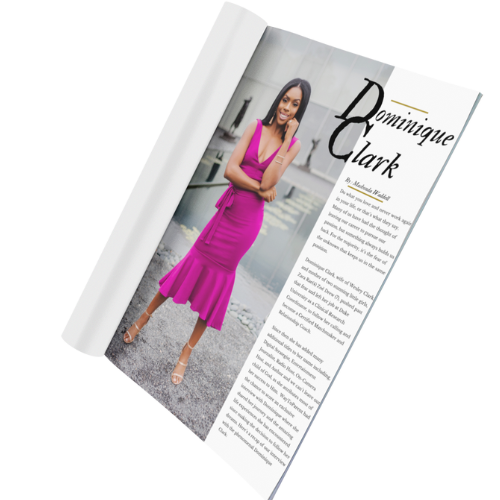 BE FEATURED IN OUR NEXT MAGAZINE: DECEMBER 2023 ISSUE. ENTRY OPENS OCT 1ST 2023. CLICK BUTTON BELOW FOR ENTRY